IRON
Iron is mined and processed at CNP's factory in B. Tangneun, Oudomxay province. The physical properties of iron are its luster, malleability, ductility and conductivity. Iron is used to manufacture steels, powdered iron, magnets, auto parts and biochemical products such as cosmetics and medicine.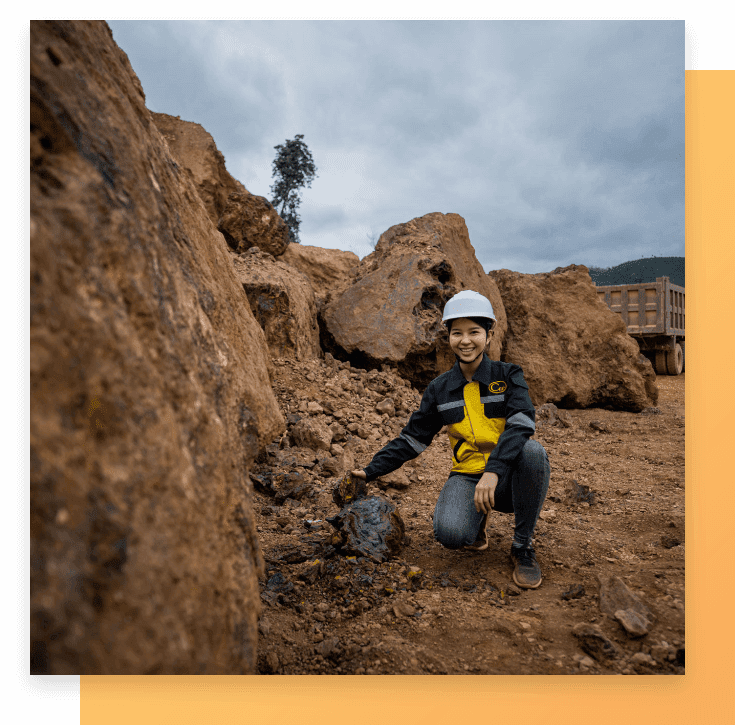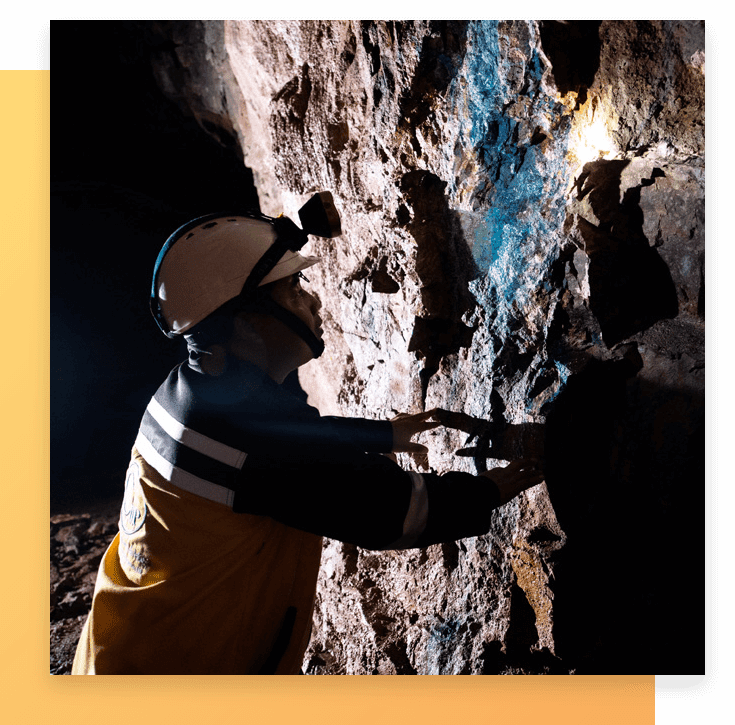 COPPER
Our copper site is in B. Nasavang, Oudomxay province. Copper features an electrical conductivity, heat exchange applications and antimicrobial properties. The supply of copper is used in construction, electric/electronic products, transportation, renewable energy technologies, pharmaceutical machinery and medical equipment.
ZINC & LEAD
CNP's zinc and lead site is in B. Naxay, Oudomxay province. Lead has many usages ranging from making batteries, gasoline additives, bearings, electrical applications, TV, glass, construction to X-ray machines. Zinc compounds and dust are used in agriculture, chemical, paint and rubber industries.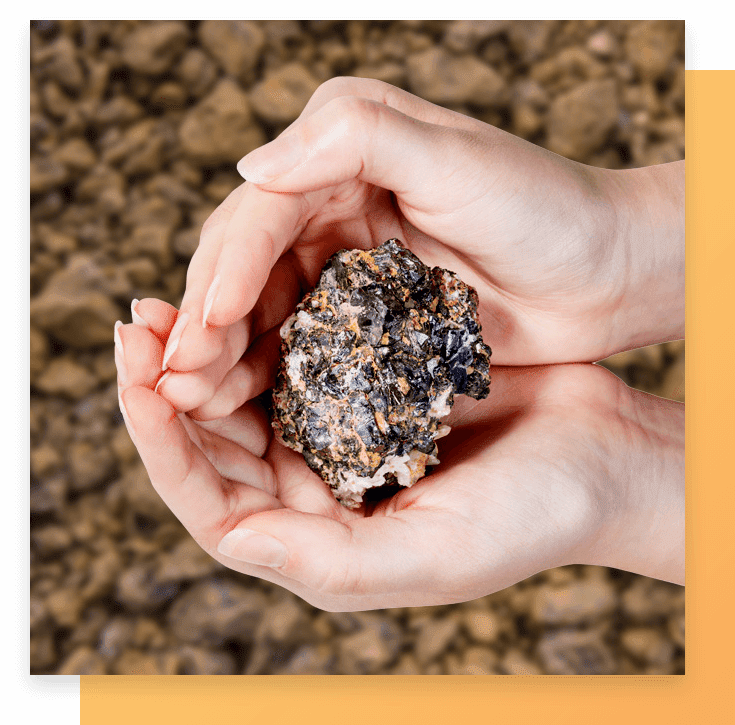 WHERE DO WE OPERATE?
CNP Group currently has three mining sites in Oudomxay Province, the northern part of Laos.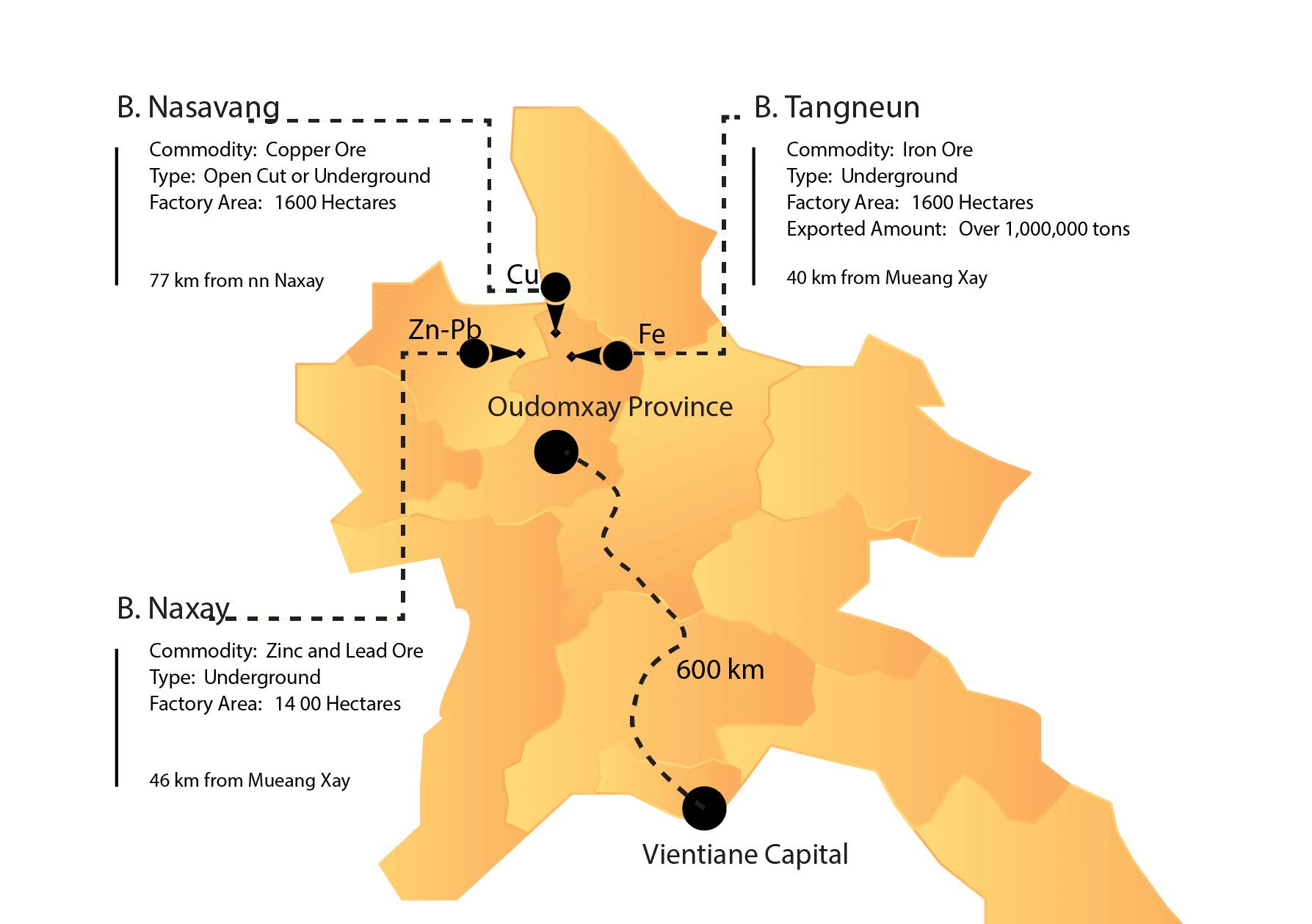 B. Nasavang
Type
Open Cut or Underground
Factory Area
1,600 Hectares
B. Tangneun
Factory Area
1,600 Hectares
B. Naxay
Commodity
Zinc and Lead Ore
Factory Area
1,400 Hectares