WHO WE ARE
CNP Group is a vast and diverse business empire ranging from mining, construction, consultation, logistics to import and export service. CNP Group has decades of experience. Our businesses have evolved over the years and adapted to suit the market environment, but one thing that remains constant is our all can-do attitude.
Mrs. Channapha Vongsamorapoum, the founder of CNP Group, best embodies the essence of the company. When naming the company, Mrs. Channapha decided to use her initials as the company name. It signifies her belief in oneself; a belief that she is strong and capable of leading a thriving business. She hopes to be a role model for female empowerment.
Much like our founding mother, CNP Group will not remain still or stagnant. We strive to continuously grow our reputation and business to a greater level.
HISTORY
1993 – 1997
CNP Group was founded in 1993. Our first business venture was in the wood industry. One of CNP's initial operations was underwater logging in the Nam Ngum reservoir area of Thalat, Vientiane Province.
Woods logged underwater were then processed at our furniture factory. We began exports of furniture to the Asia region including Japan, Thailand, Vietnam and China.
1998
Starting from the year 1998, we shifted our focus to the construction business. Our company was assigned to complete Cement Factory No. 2 in Vang Vieng, Vientiane Province.
We supplied our own construction materials by extracting lignite and limestone. CNP Group also built a charcoal factory which sold charcoals to our trading partner, the cement factory.
The interconnectedness of our business undertakings shows the multifaceted nature of our company. Numerous other construction projects were also appointed to CNP Group, including High School Building No.9, hospital and dispensary in Phongsaly Province.
1999
We initiated our sand and rock mining business in Vang Vieng, Vientiane Province. The extracted sand and rocks were supplied to our construction projects as well as sold to general customers.
2000
2000 marks CNP Group's official venture into the mining business. Zinc were mined in Kasi, Vientiane Province. They were then exported to our trading partner in Thailand, Padaeng Industry Public Company Limited.
2004
We have established a reputation in construction and mining over the course of six years. Recognizing our experience, the Lao government granted CNP Group permits to explore three mineral sites (Copper, Iron and Zinc-Lead) in Oudomxay province.
During the period of mineral exploration, CNP Group relied on income generated from the mass imports of electronic equipment to supply the post and telecommunications sector.
2005
Our company founded an herbal tea business in Oudomxay province. We led the conservation, reproduction and proper collection of tea trees to be exported to China. Our business provided jobs and knowledge to the locals.
2008
Following positive results from the survey and feasibility studies of the mineral sites, CNP Group built a medium-scale iron molding factory in Tangneun Village, Oudomxay province.
We also commenced road construction of up to 25-km and brought electrical power lines to Naxay and Na Sawang Village, which are the locations of Copper and Zinc-Lead mines, respectively.
2011
After seven long years of exploration and preparation, CNP Group were granted a concession from the Lao government on March 3, 2011. It gave our company full access to exploit the three minerals in Oudomxay province.
2013
Since 2011, CNP Group focused on the exploitation process and built a factory for the zinc project. We also built a tunnel to access the copper ore and a factory to enrich the copper content.
2014
10 years of hard work had brought successful results. The first mineral to be extracted, processed and sold was iron. CNP Group exported 400,000 tons of iron to China with 62% purity.
2015
CNP Group started a new berberine business in Bolikhamxay province. Berberine is a medicine that is used to treat diabetes, obesity, and inflammation. The medicine was also exported to China.
To give back to society, CNP Group sponsors Lao Traditional Village and Culture, an annual week-long event which showcases the uniqueness of Lao culture. It is part of our cultural conservation effort.
We also funded the construction of Hat Don Chan, a tourist spot and popular hangout place for Lao people. We laid the groundwork in developing the tourism industry in Lao PDR.
2016
Our company partnered with Electricite Du Laos (EDL), a state-owned enterprise which generates electricity to the nation and neighboring countries. We were the sole importer of electricity meters to EDL.
2017
Believing in the importance of education for the next generation, CNP Group established Houngnapha School in Vientiane Capital to provide quality education at a reasonable price.
2018 - 2019
Our company exported an additional 100,000 tons of iron to China. During this time, we planned to grow our business operations to support international transportation.
2021
CNP Group plans to export between 500,000 to 1,000,000 tons of mineral. We also look forward to expanding our business activities to real estate and tourism.
MISSION
Our mission is to expand CNP's businesses, increase sales and profits. We vow to grow our reputation as a strong and leading company in Lao PDR. We are committed to attracting like-minded partners and investors to share our values.
VISION
CNP Group's vision is to operate at the international standards and become internationally recognized. We are to become an entity which creates jobs and accelerates the economy. Our business should function in a sustainable manner – that would last for generations to come.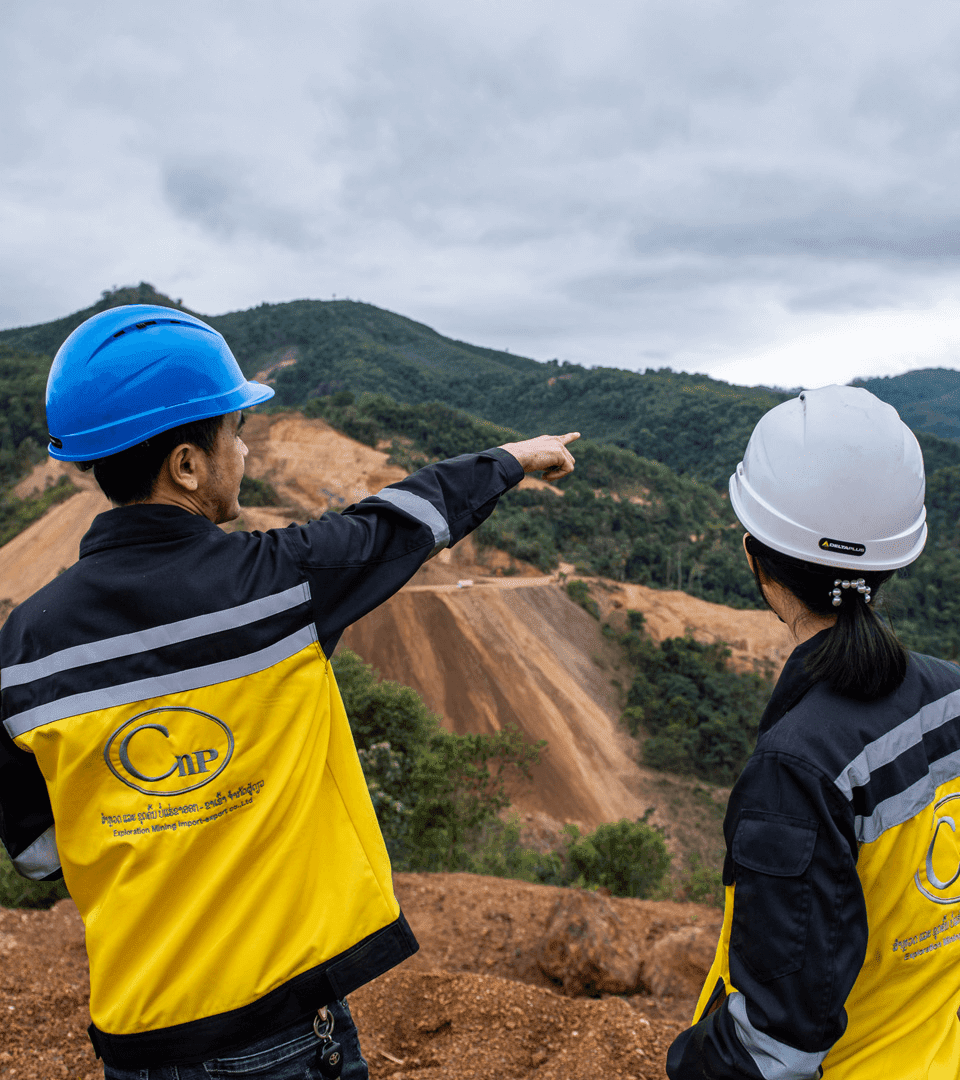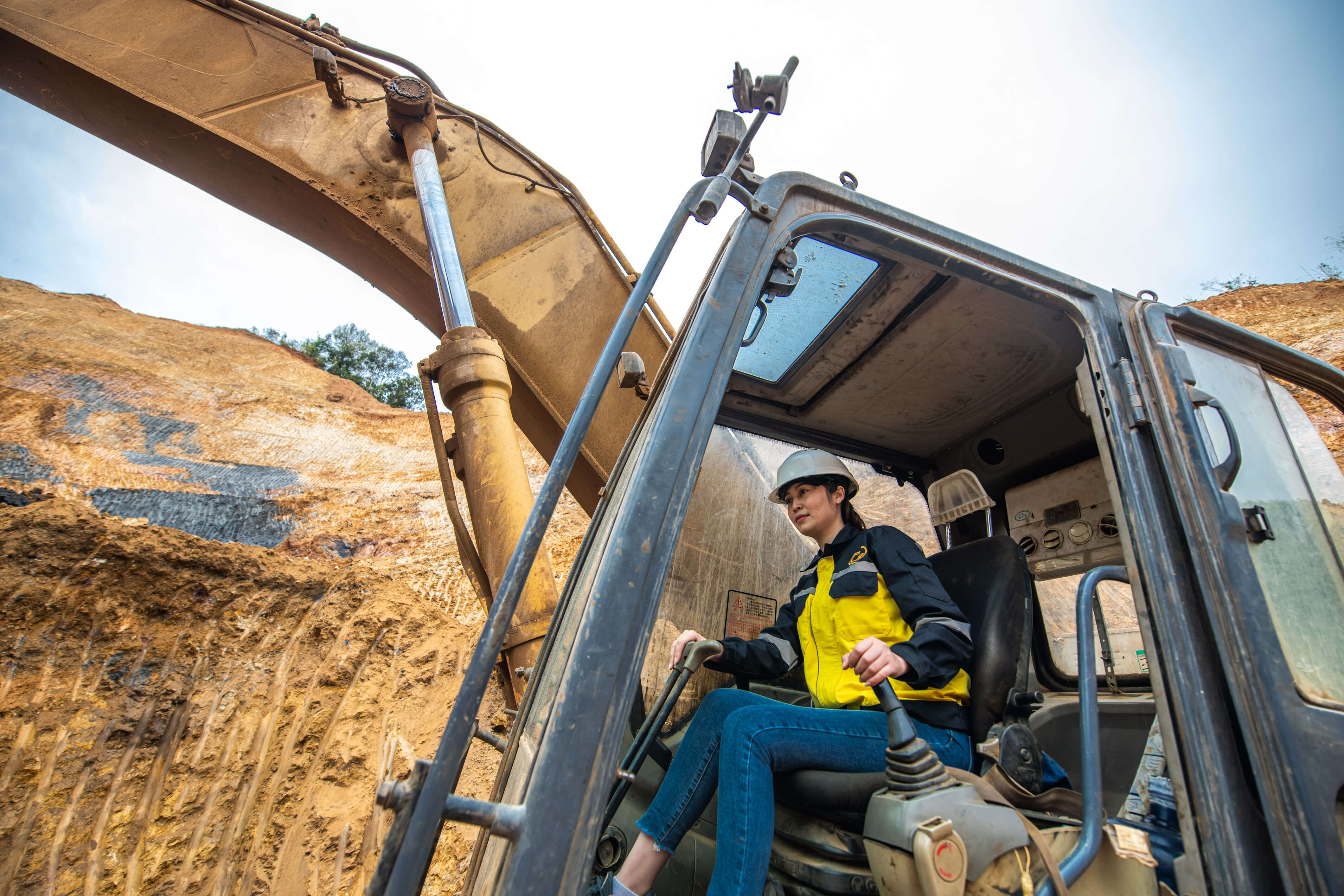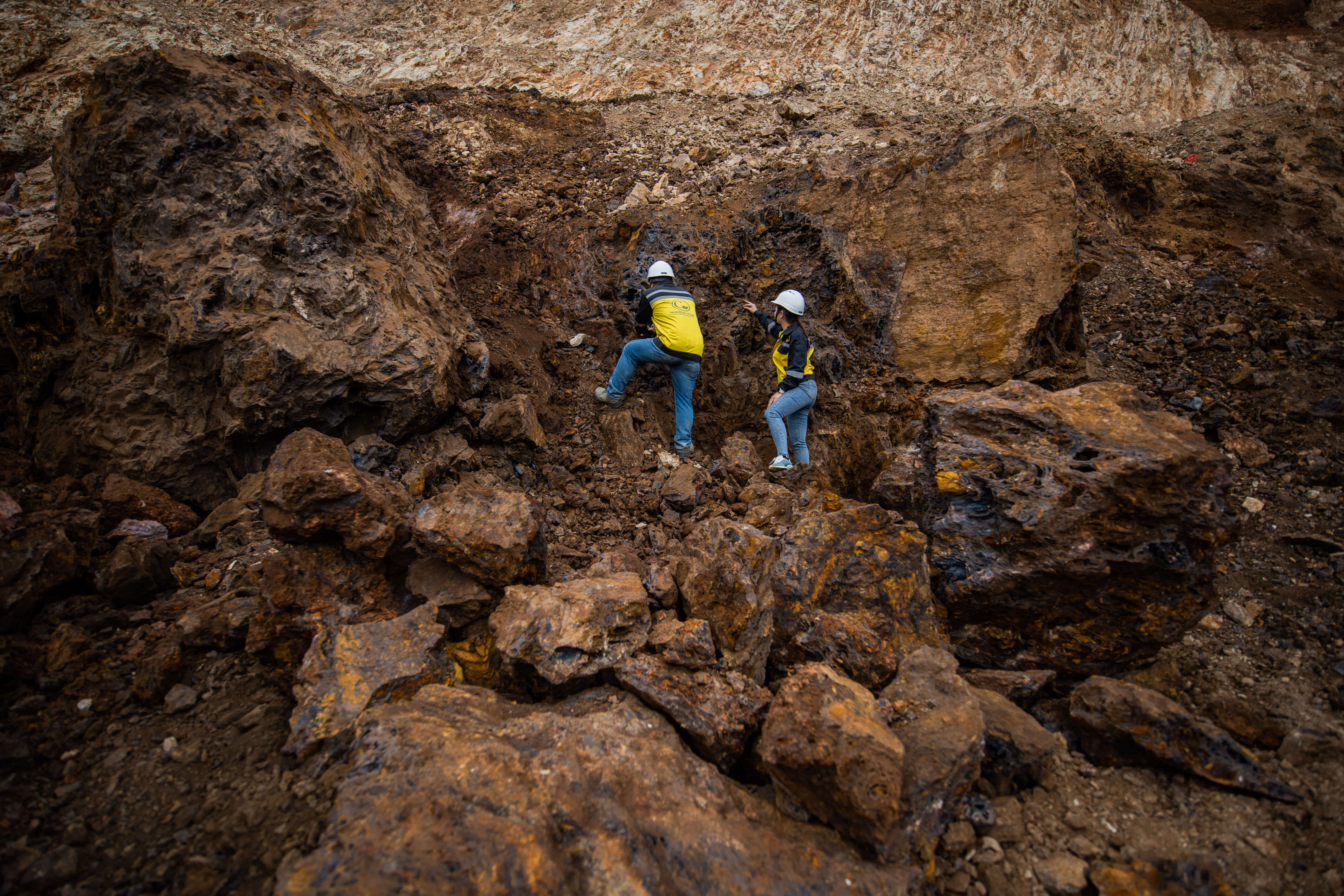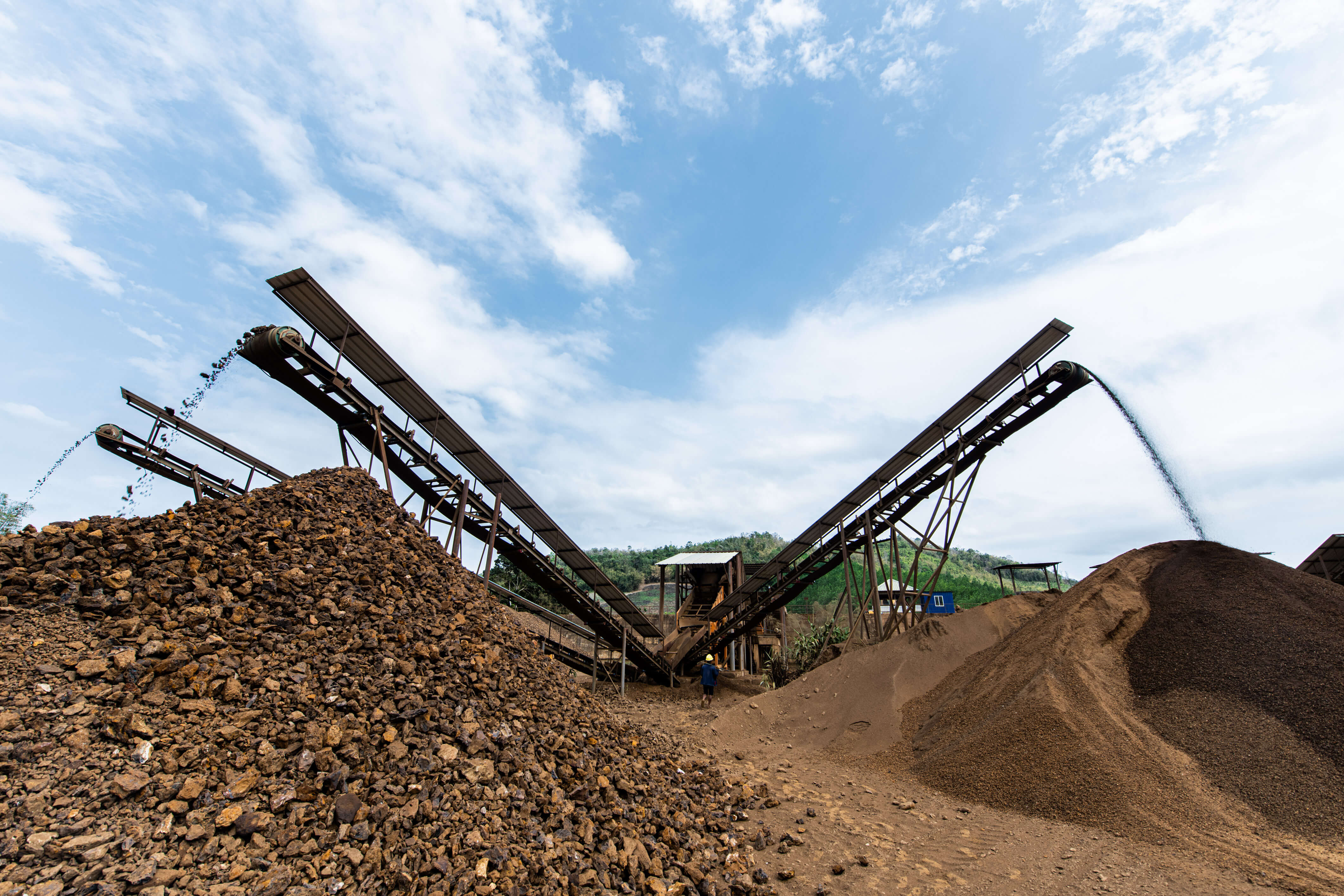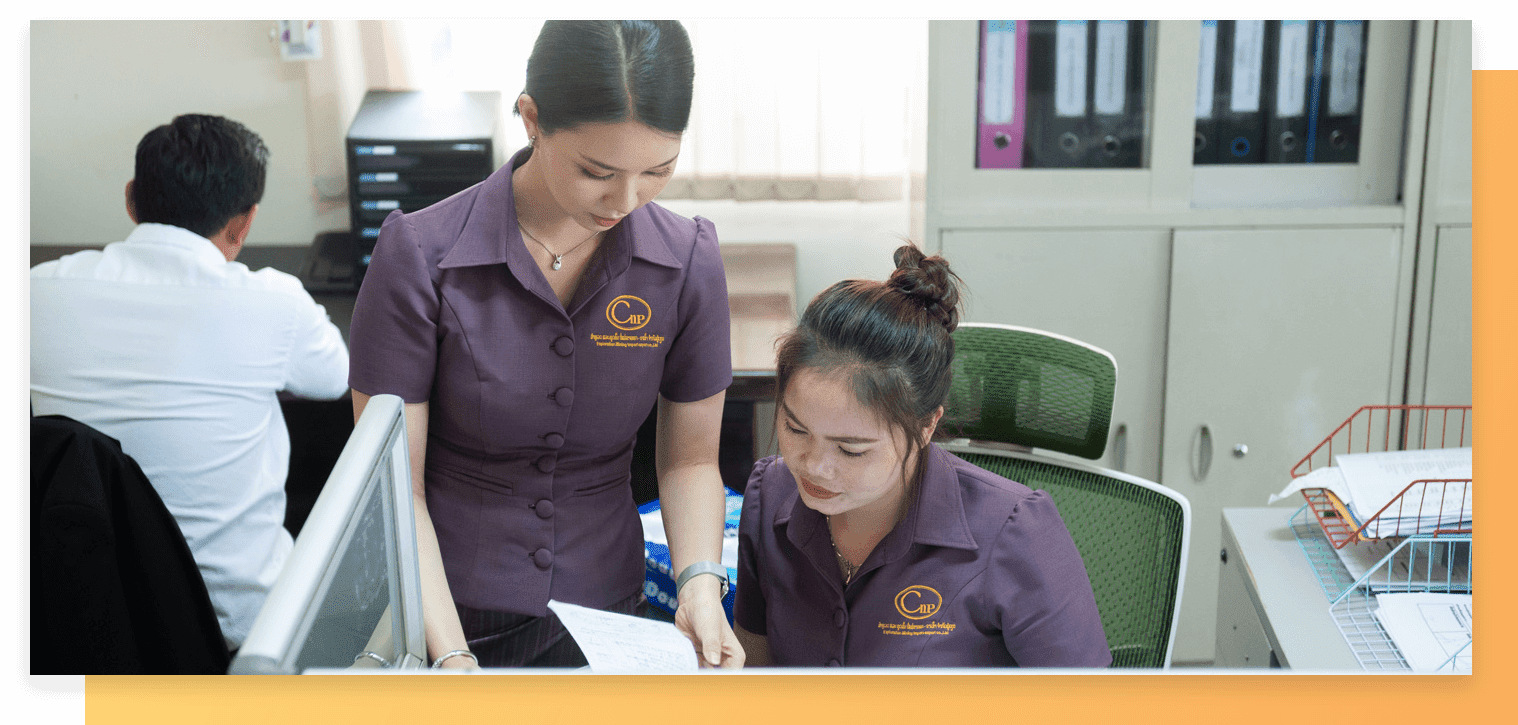 QUALITY
CNP Group places a great deal of importance on quality. To satisfy our customers, we always ensure the delivery of quality products and services. Internally, we value quality work from our employees and business partners.
TRUST
Our business is fostered through trust. We operate with honesty and transparency to secure long-lasting business relationships with all stakeholders of the company, including our customers, employees, suppliers, the local community and the government.
MUTUAL BENEFITS
It is our philosophy to create mutual benefits to our business partners. CNP Group always keep the benefits of our partners in mind and aim for a win-win situation. Our policy is to provide mutually profitable deals to everyone we work with.
Sustainability
CNP Group is committed to promoting and maintaining long-term sustainability at the company, employee and community levels. We place extreme importance on sustainable operations, planning and governance. Our vision of advancement and growth goes hand in hand with sustainability.
Community
We support the local community in as many aspects as we could. The goal is to improve their quality of life. Villages near our mining sites have seen improvements in access to public infrastructure such as roads, water and electricity due to our business operations. We provide job opportunities for the locals. Apart from job creations, CNP Group also organizes community enhancement programs such as agricultural training and crops cultivation techniques. As education is the key to a sustainable community, CNP Group provides scholarships to children at the primary level.
Health And Safety
CNP Group maintain rigorous protection standards for our employees' health and safety. We exercise regular inspections and adhere to the mining regulations. All workers must wear personal protective gear from head-to-toe protection, which can shield miners from impacts, chemicals and extreme temperatures. We also pay special attention to equipment upkeep to prevent incidents from machine failures. CNP Group provides our employees with annual health check-ups and all our employees' health is insured. Employees are the core of a successful business. Ensuring the health and safety of our employees is part of CNP Group's sustainability framework.
Environment
We cannot deny that mining is a traditionally carbon intensive industry. CNP Group is actively looking for ways to minimize our impacts on the environment. Our main focus is on sustainable energy usage. With recent enhancements in renewable energy, we are planning to incorporate hybrid power solutions for future mine site operations. By combining renewables with thermal generation and battery storage, efficiency can be achieved while reducing carbon footprint and overall costs. CNP Group also prioritizes the monitoring of environmental indicators in collaboration with the Ministry of Mining.
Governance
CNP Group takes pride in the sustainable nature of our relationship with the government partners. We plan to maintain and strengthen our close connection and stable relationship with the Ministry of Energy and Mine. CNP Group has the government's support on facilitating company's legal processes and paperwork. Business coming through the government's portal are often referred to CNP Group. Additionally, we are 100% complaint with the laws regarding the protection of the mining areas, business trading operations on mining, the efficient usage of minerals and the safety procedures within the mining areas.
WHERE DO WE OPERATE?
CNP Group currently has three mining sites in Oudomxay Province, the northern part of Laos.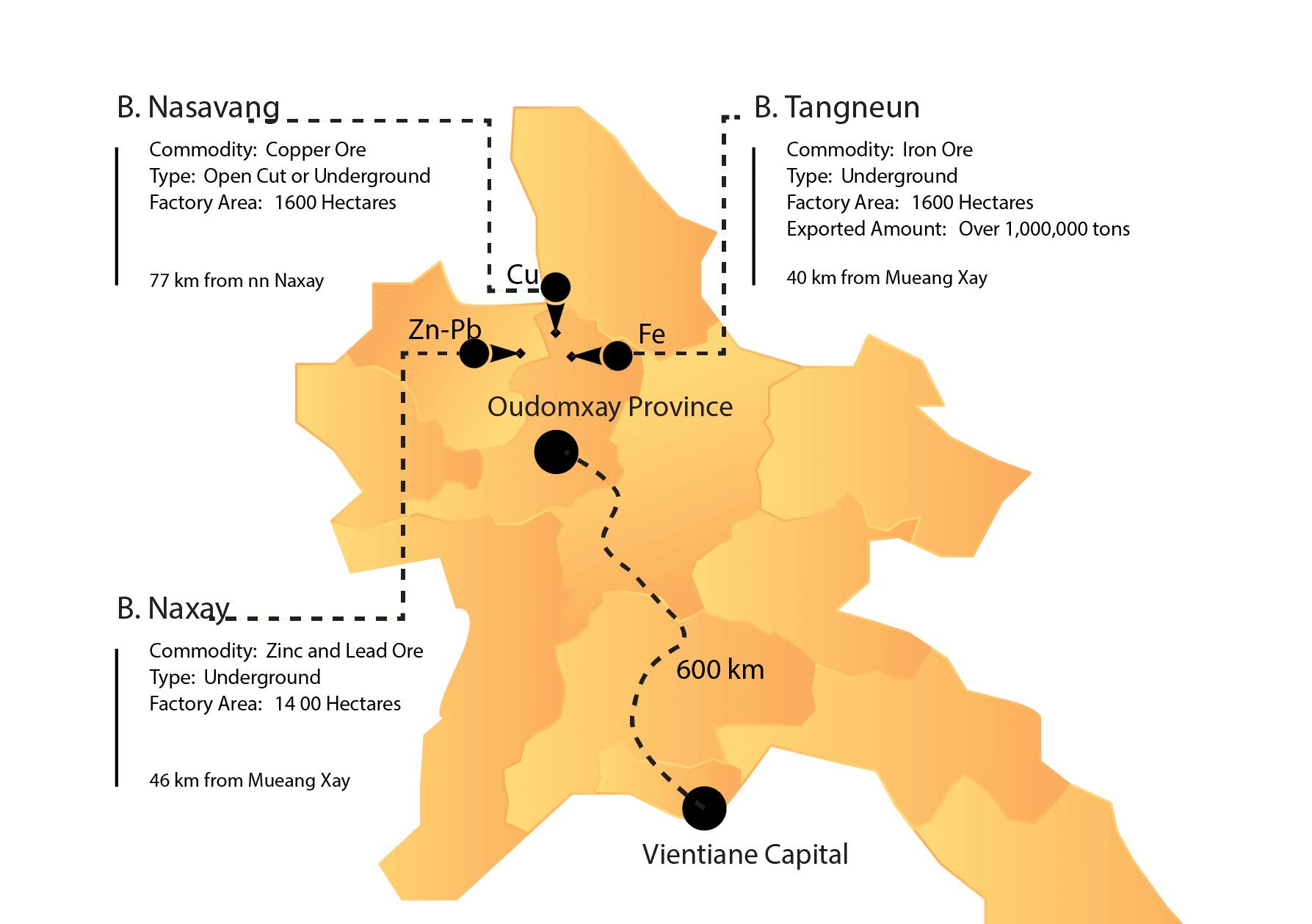 B. Nasavang
Type
Open Cut or Underground
Factory Area
1,600 Hectares
B. Tangneun
Factory Area
1,600 Hectares
B. Naxay
Commodity
Zinc and Lead Ore
Factory Area
1,400 Hectares